The Minimalist Series designed for Chocolate Skateboards.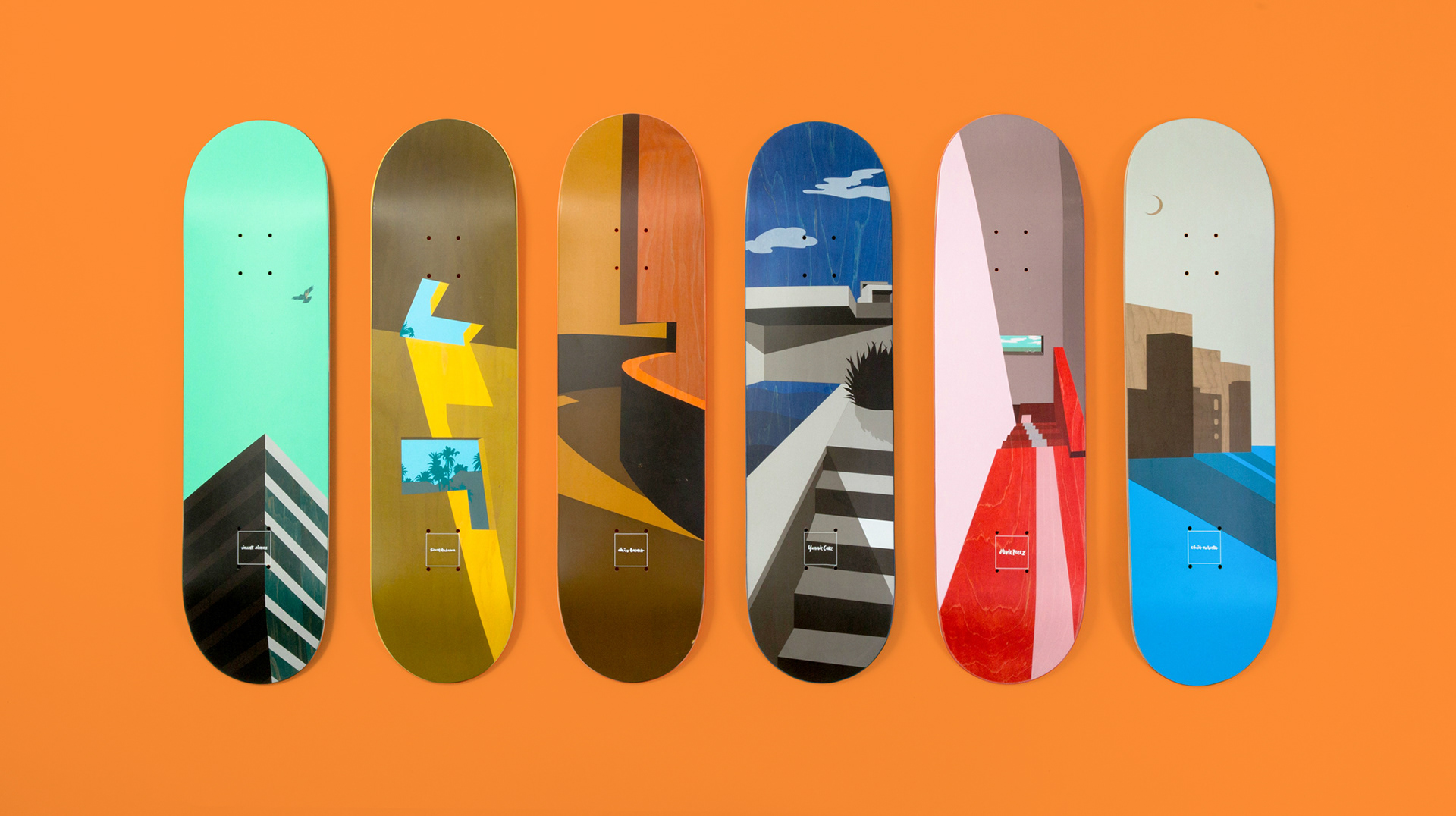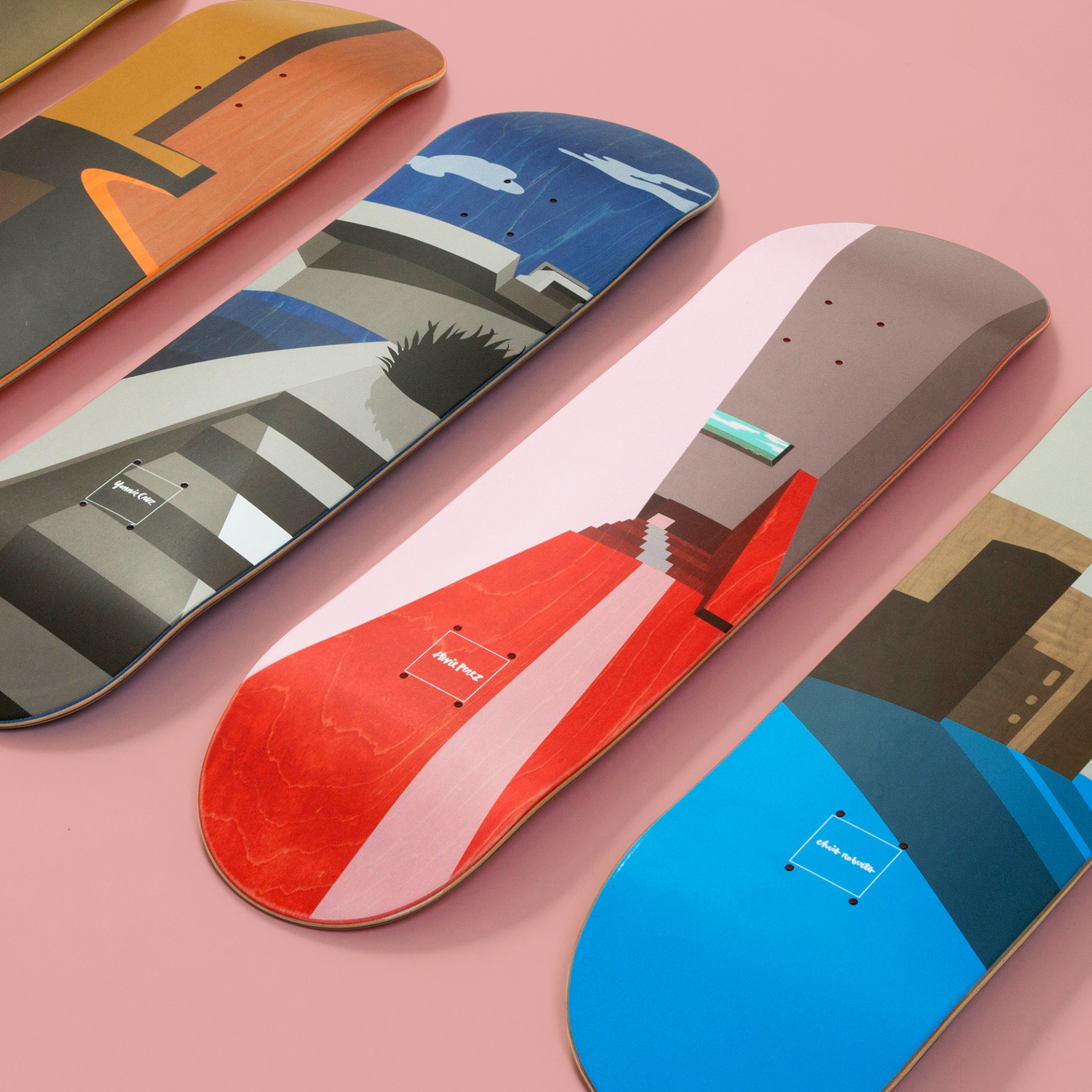 At the time, I was exploring a new concept for Chocolate—minimalist architecture and it's response to light. There was something beautiful to me about the abstract shapes that are created by this simple phenomenon. I bounced the concept off of one of my best friends, Clay Nielsen, as I do often when trying to work out an idea. He asked where I was getting my source material from, and I admitted I hadn't really thought that far. 
Clay is an accomplished hairdresser, living and working in New York for some of the biggest names in fashion and entertainment. Clay also happens to be one-hell-of-a photographer. He said, "let me send you some stuff." 30 minutes later I had a digital pile of contact sheets, beautiful film photographs of minimal architecture from all over the world—just what I was looking for.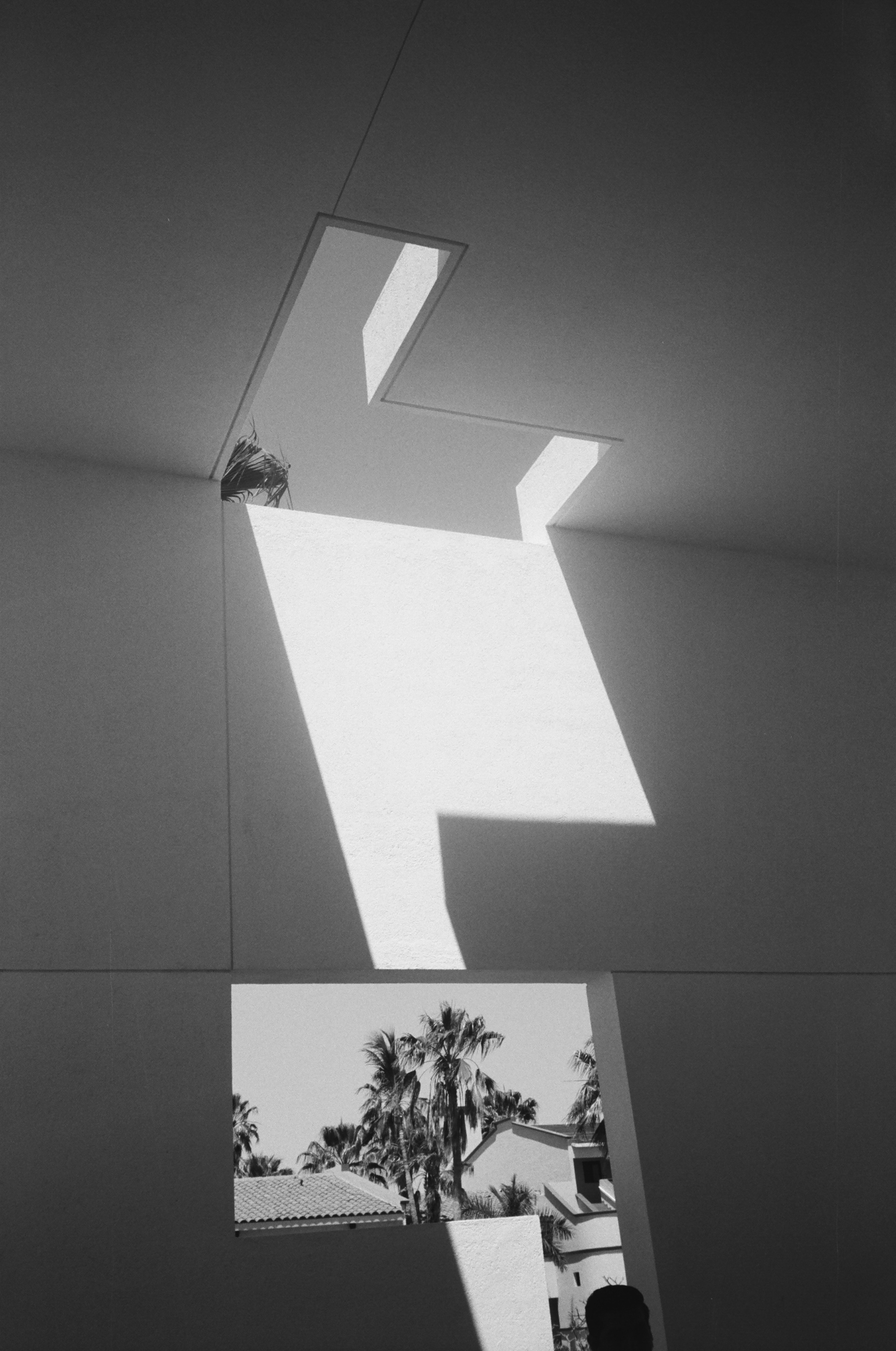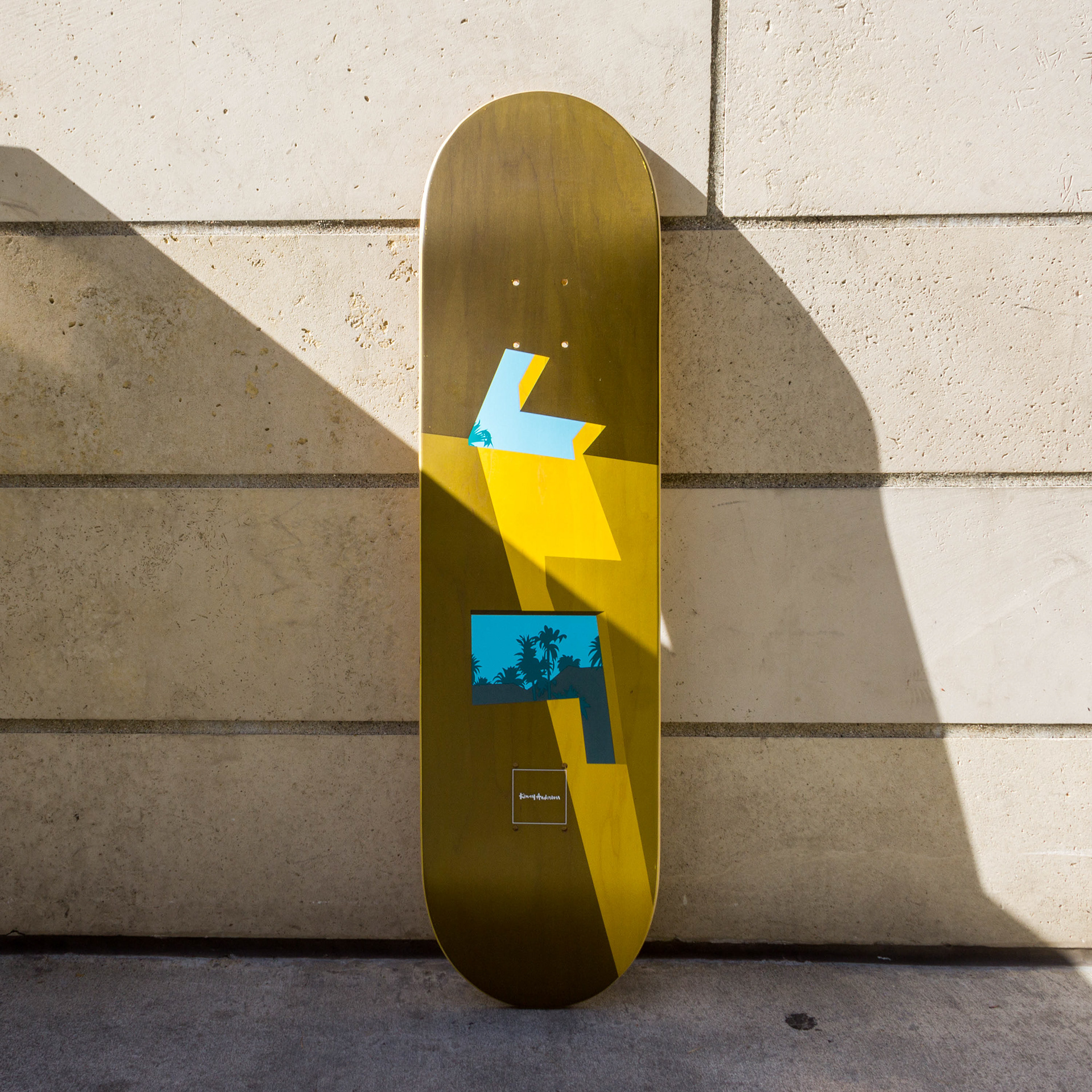 Of the hundreds of photos sent, I selected a few to use, and it so happens that almost all of them were taken of properties designed by Mexican architect Miguel Angel Aragones. Clay is well traveled as it is, but I didn't know that while on holiday in Mexico, he was specifically staying at hotels designed by Miguel for the past several years. As a supporter of his work, and even having met the man himself, he thought this would be a great three-part collaboration.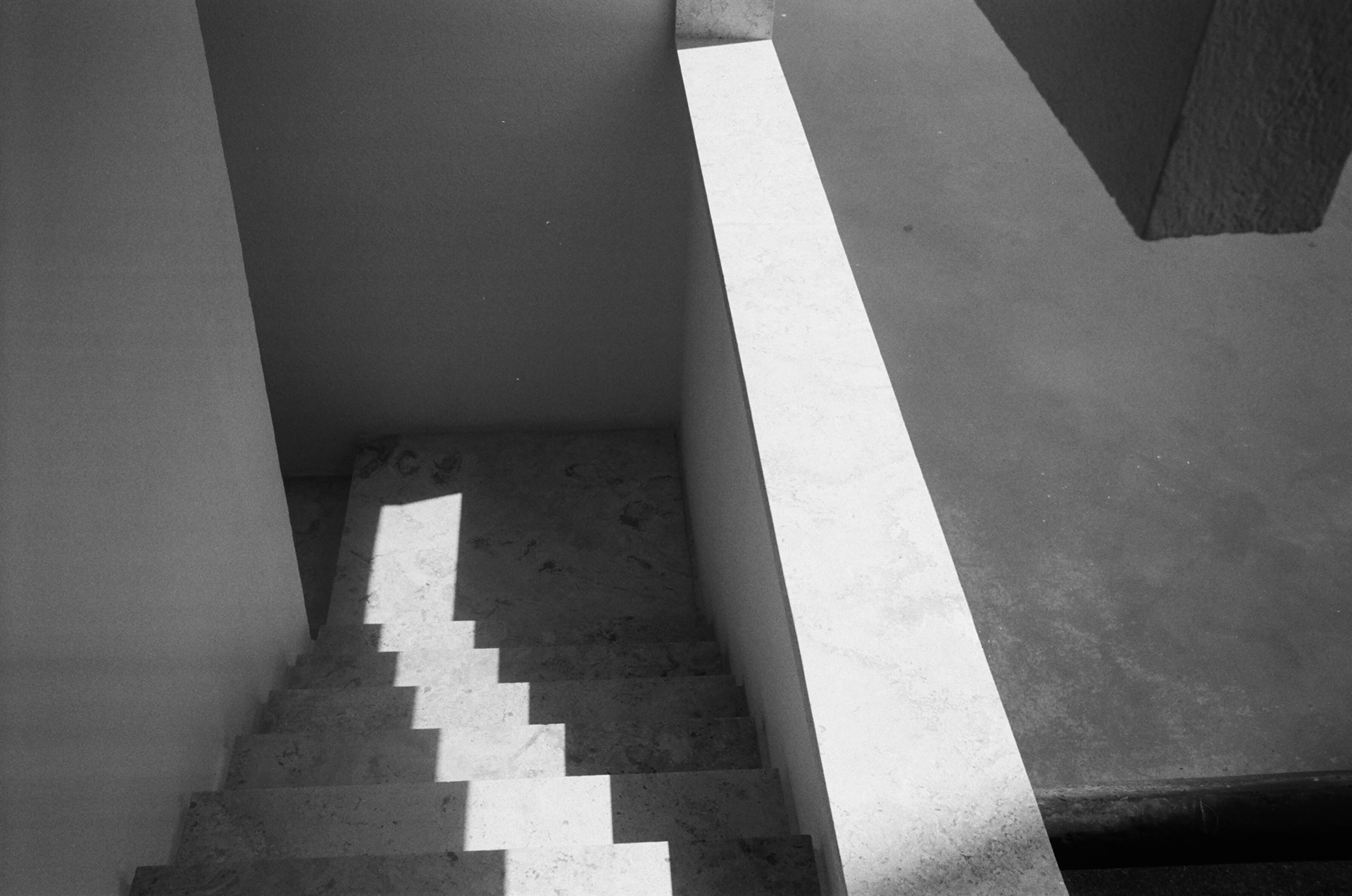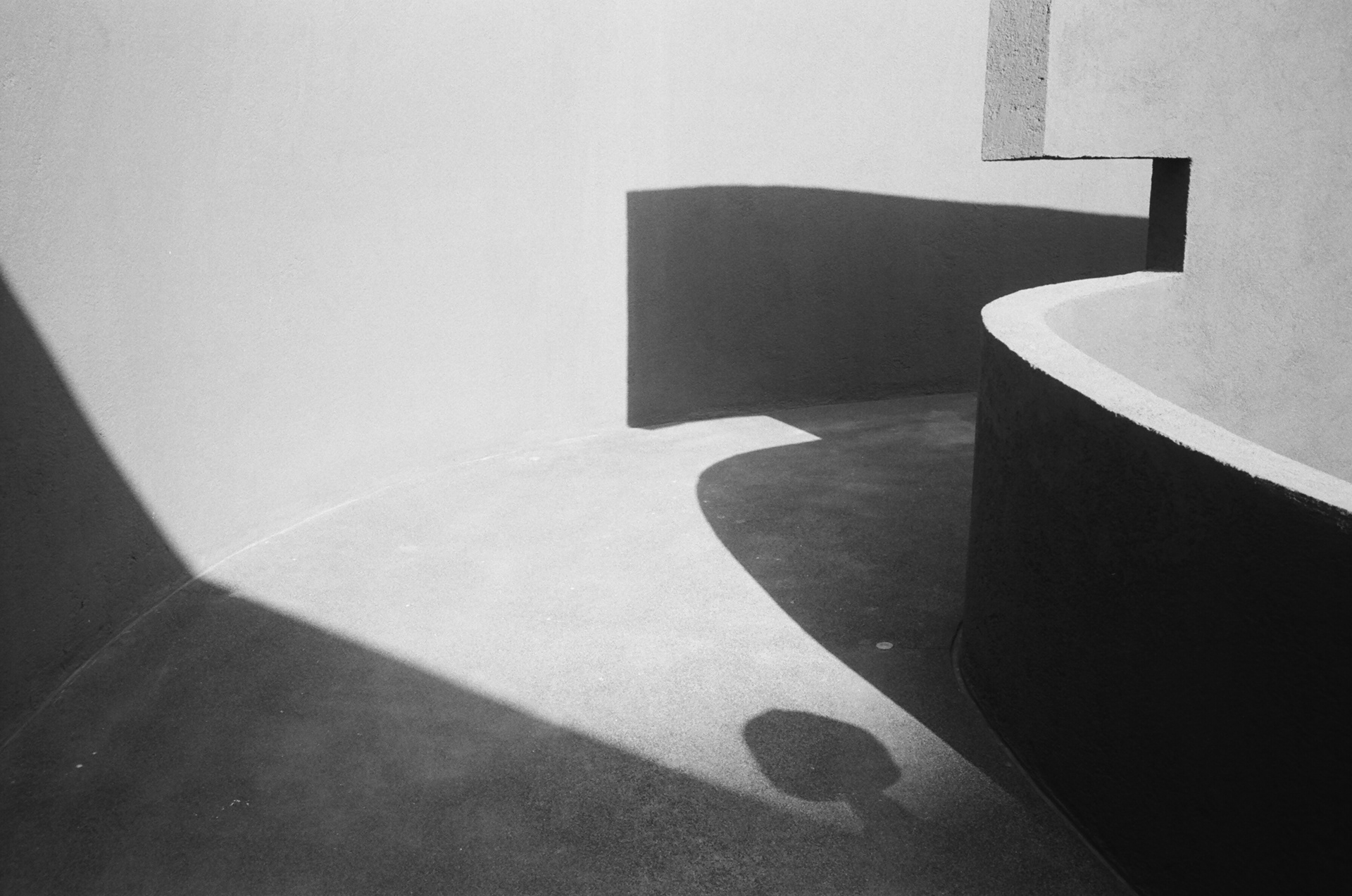 The Minimalist Series contains my graphic interpretations of Clay's photos of Miguel's buildings. I wanted to try a new printing style that I hadn't seen before—using varied transparent colors over colored wood veneer. In this case, I had the veneer color act as the fill of the buildings and laid multiple transparencies of grays to create depth and volume. Released in early 2018, this is one of my favorite projects to date.

Roll: Illustration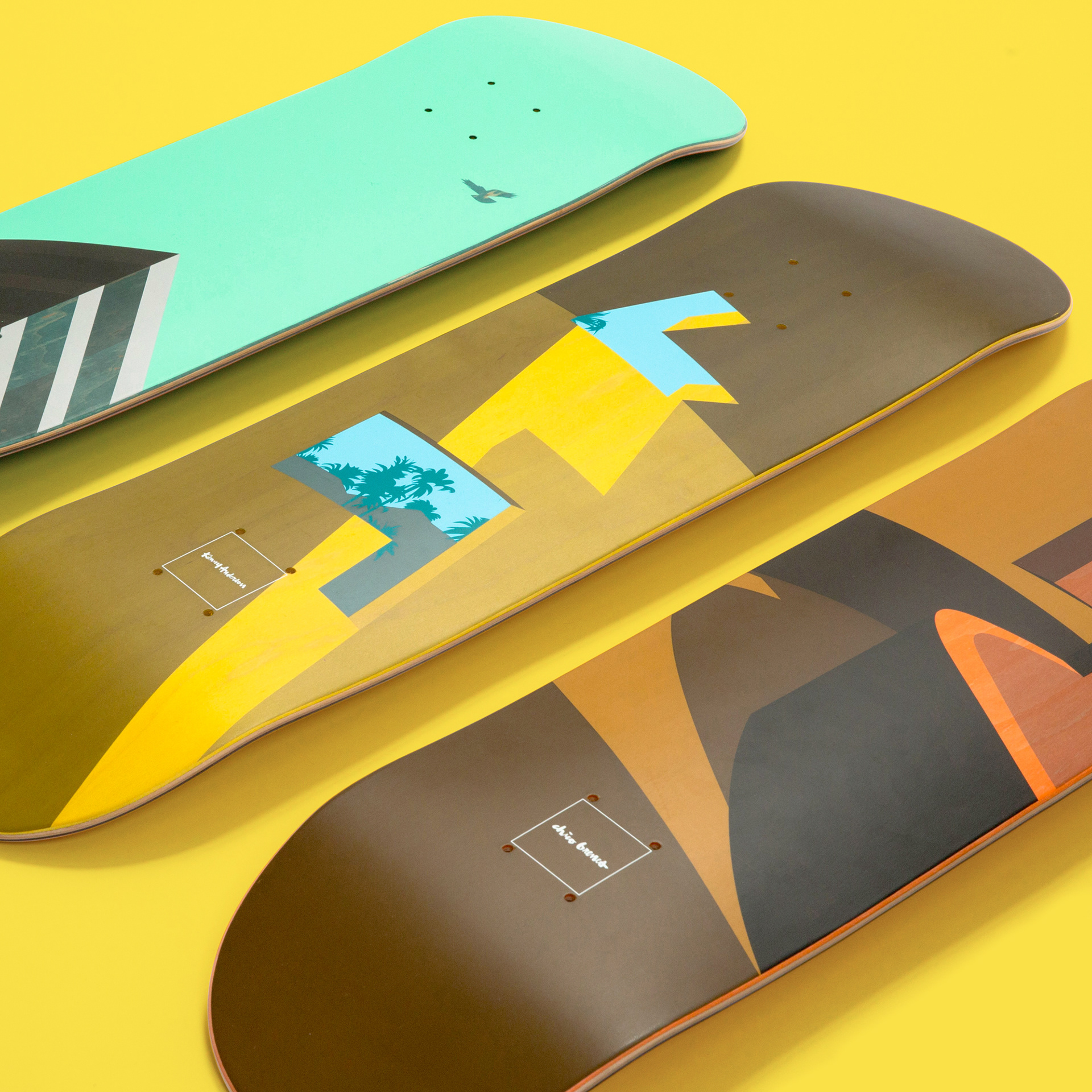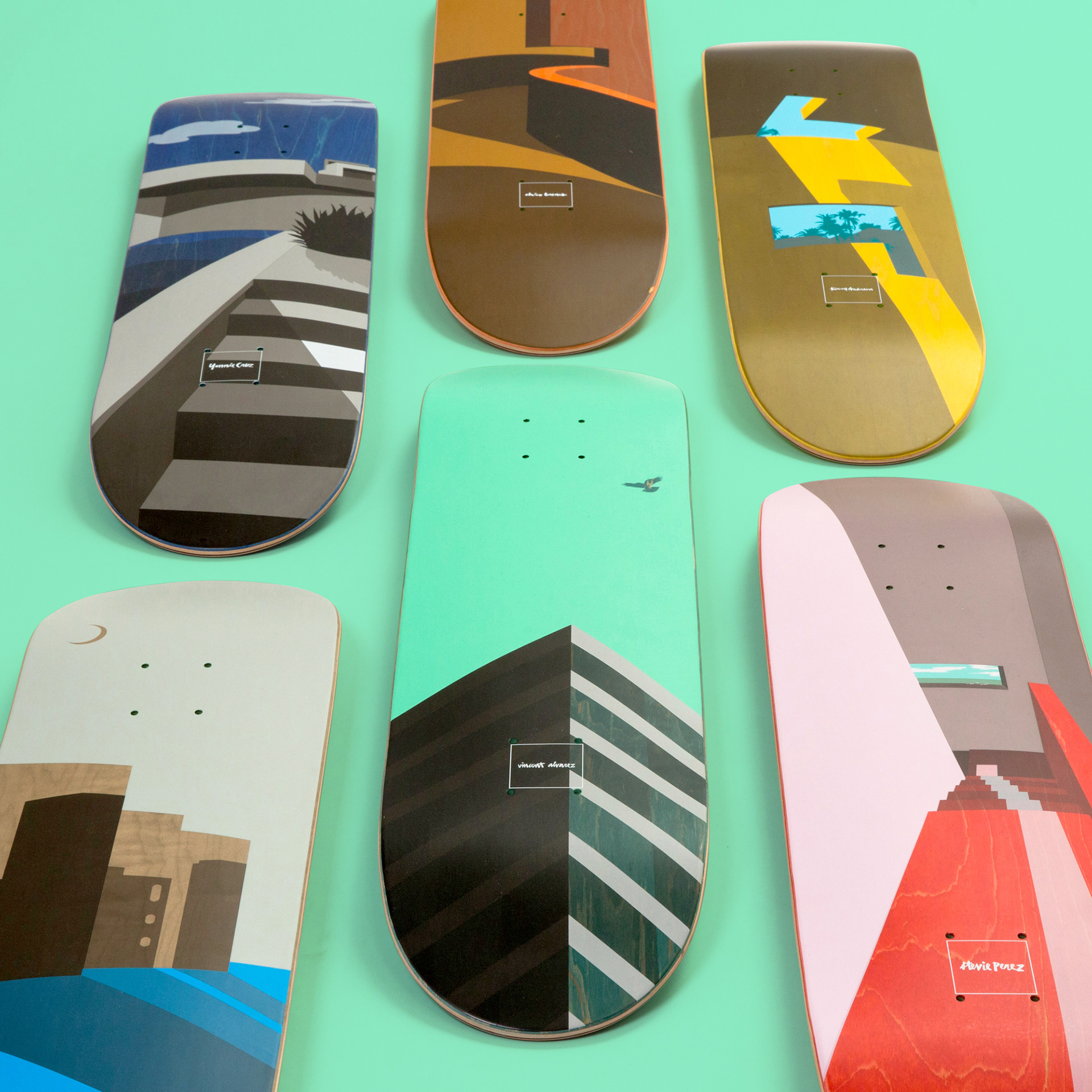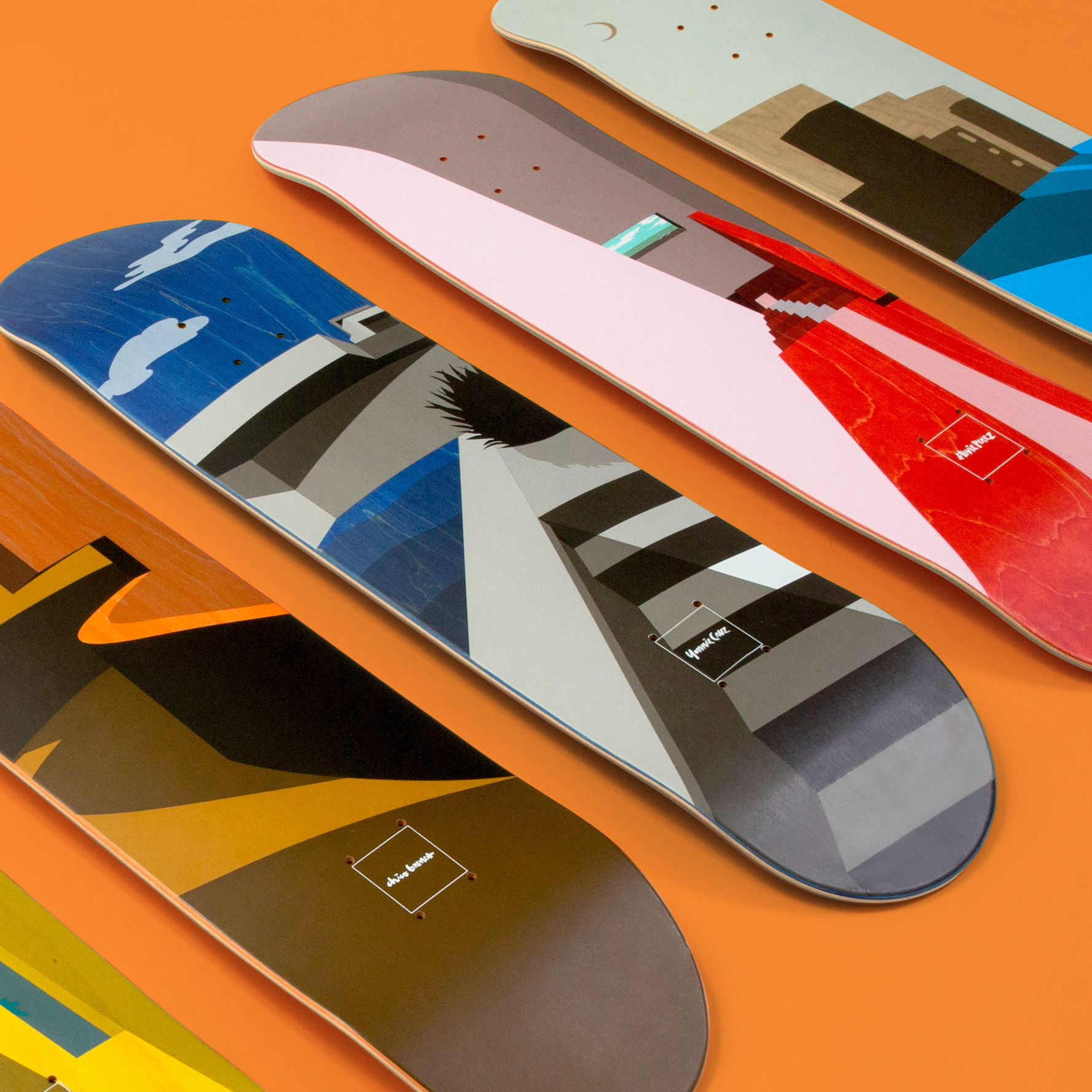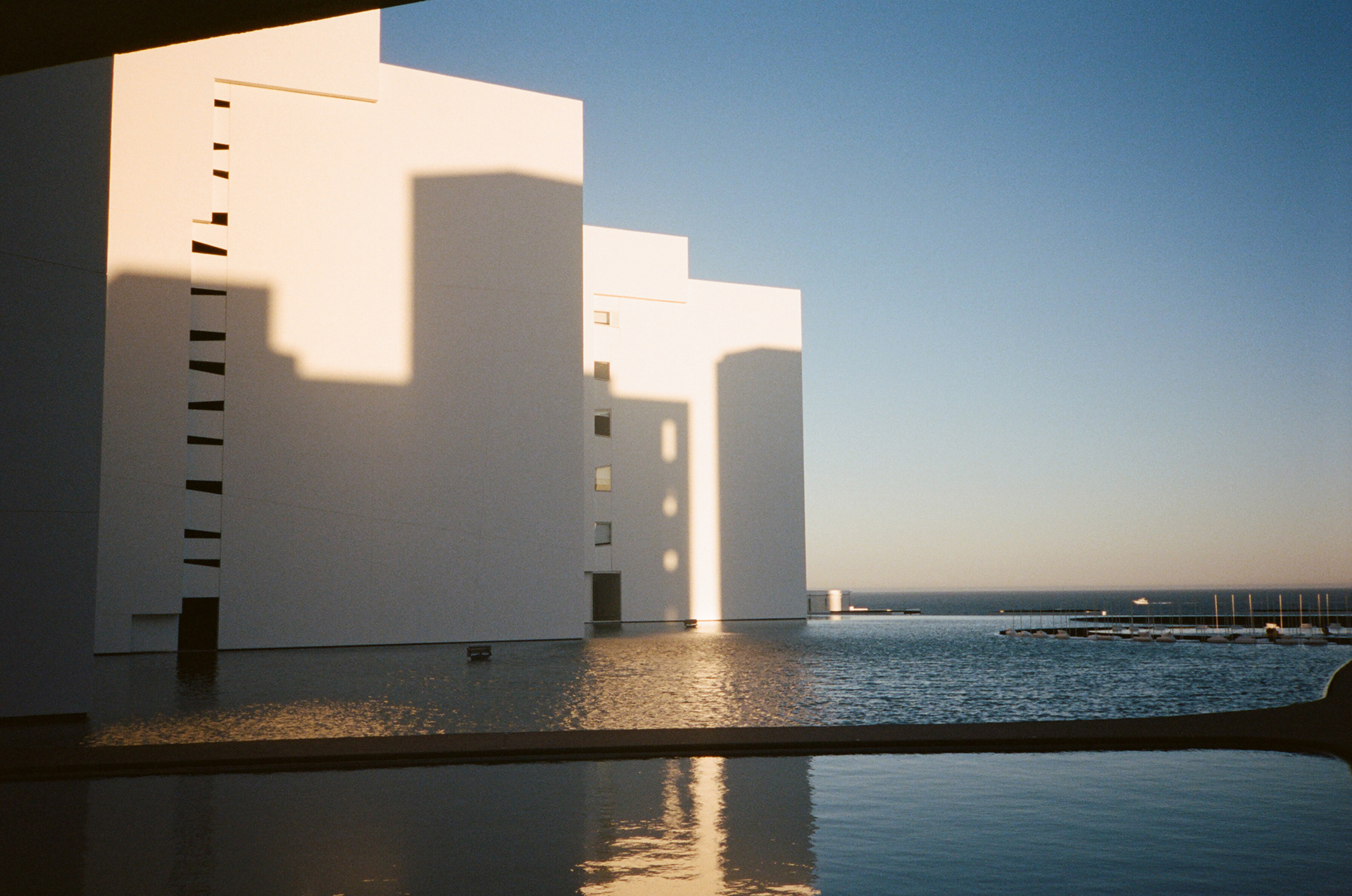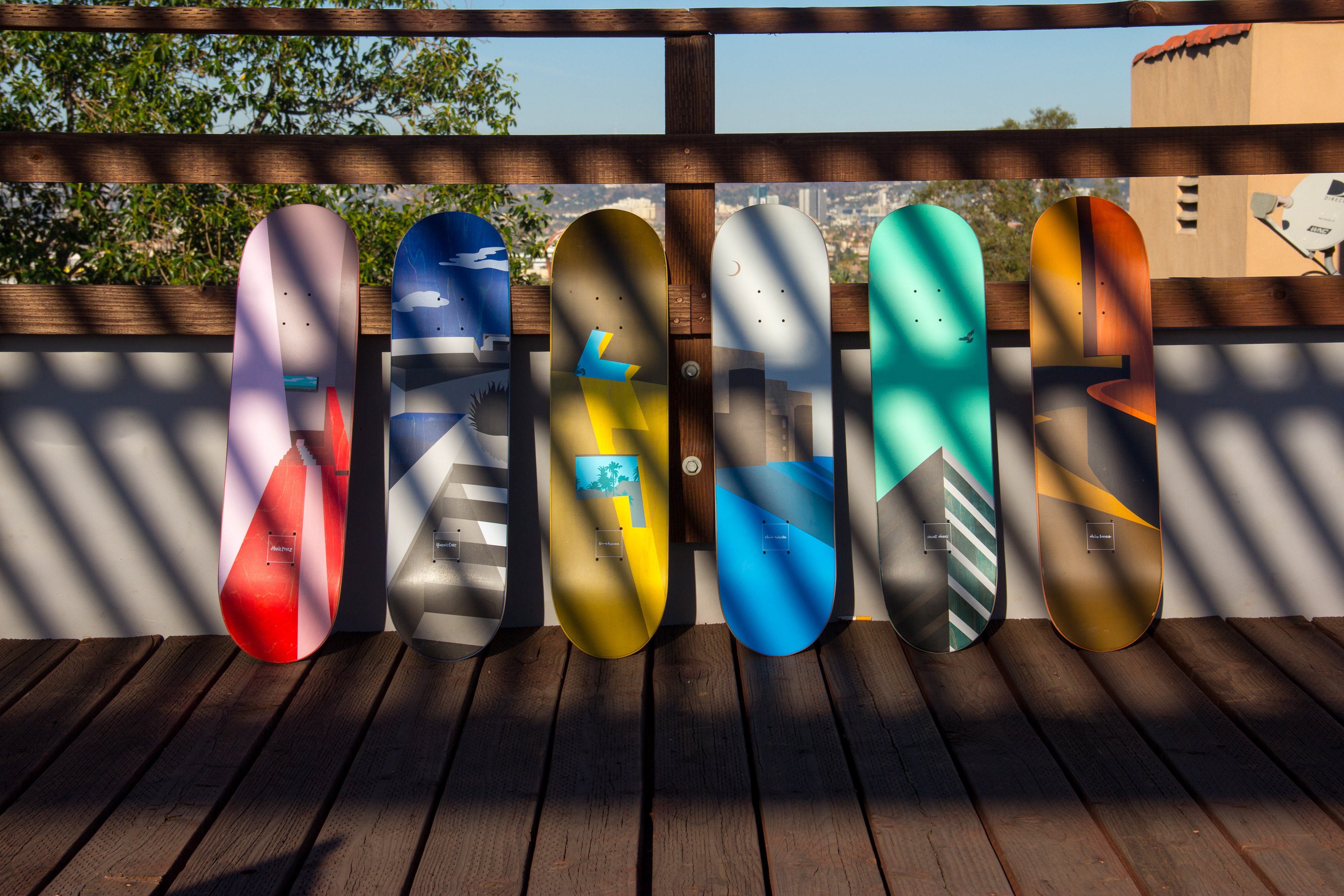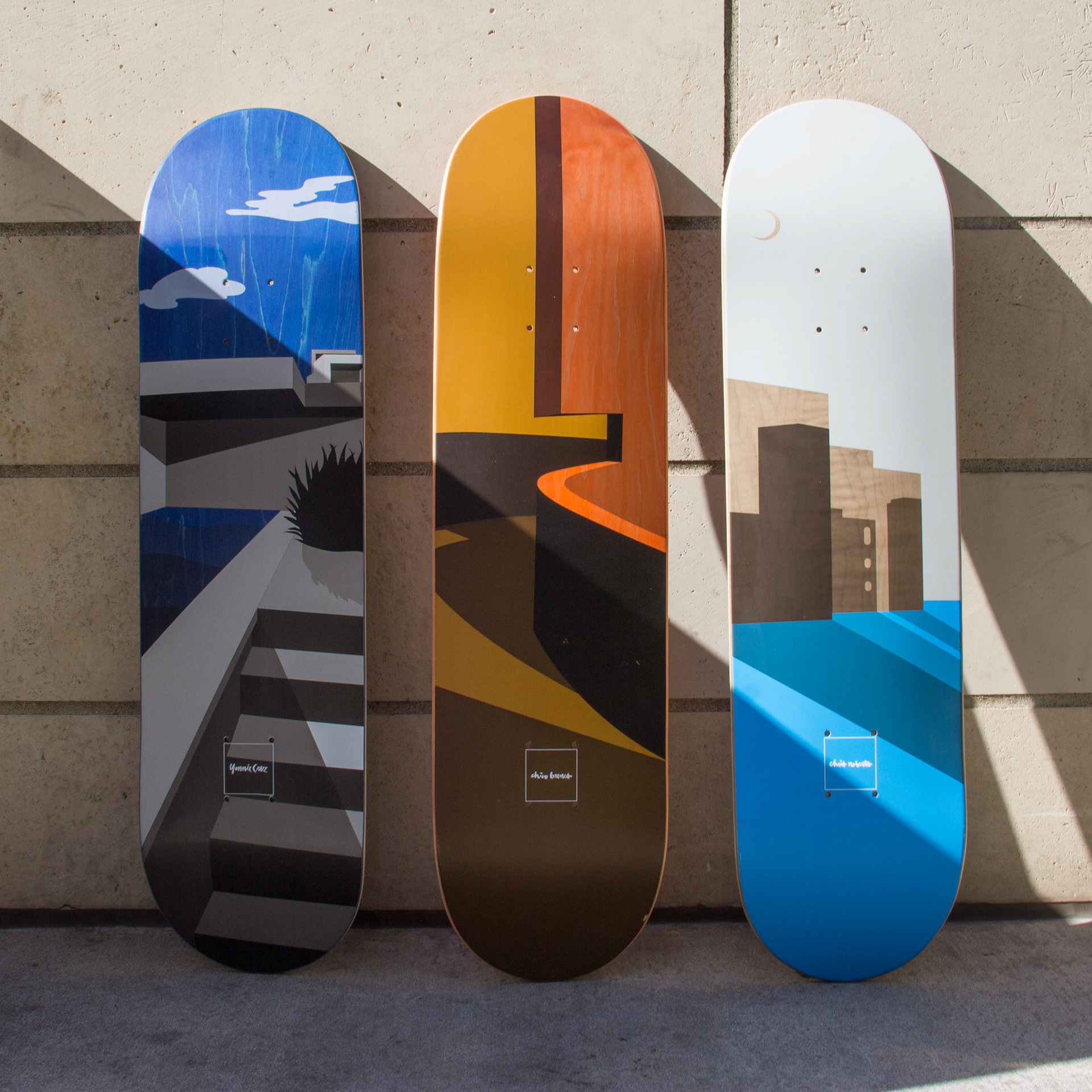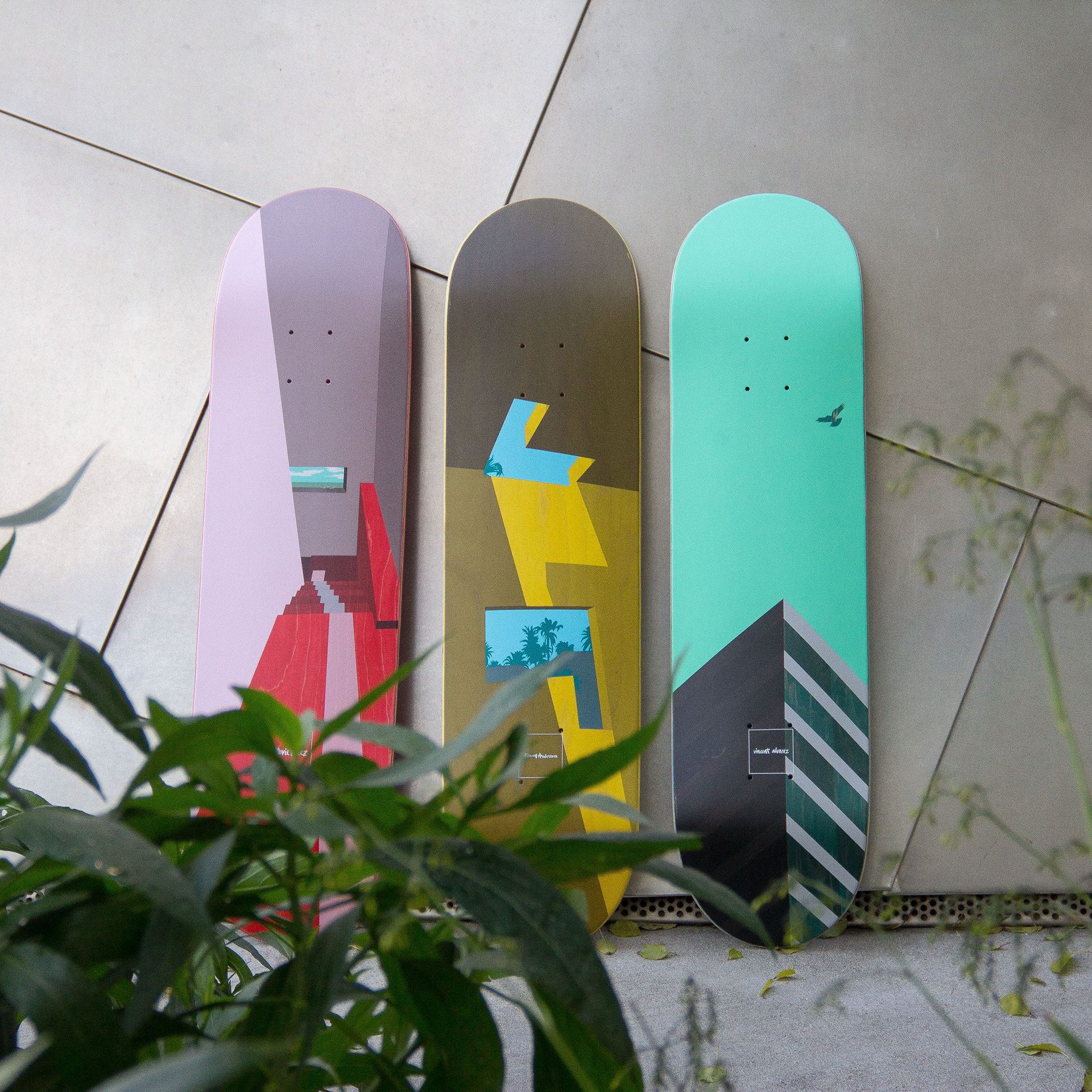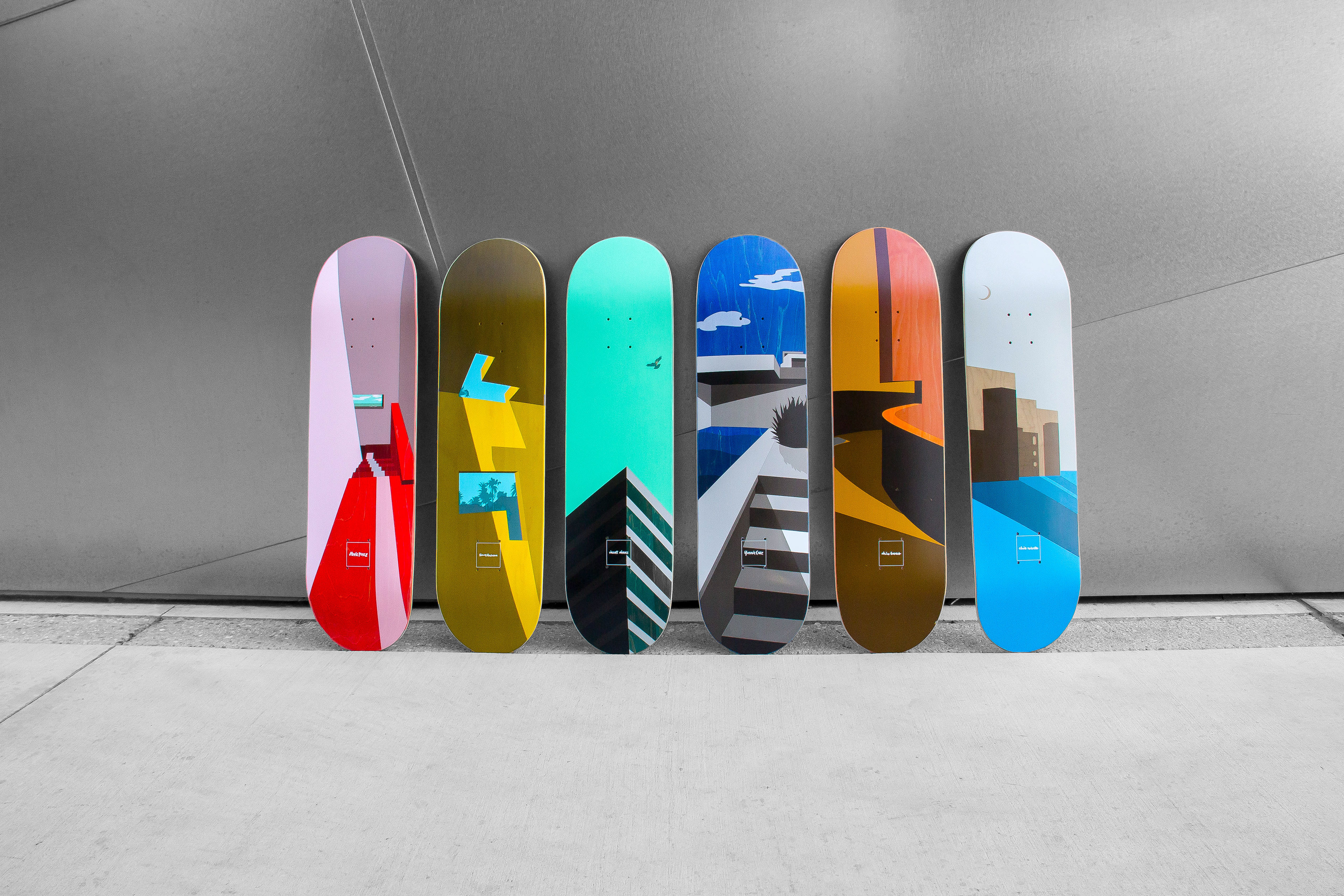 CHOCOLATE SKATEBOARDS 2018