One-off graphics designed for Girl & Chocolate skateboards.
One-off graphics happen twice per year for both teams. Usually the design has a close relation to something specific about the skater. Digging in and finding out what the idiosyncrasies of each person are is part of the challenge in designing these. When done correctly, they can act as great board graphics as well as accurate personality pieces for the team riders.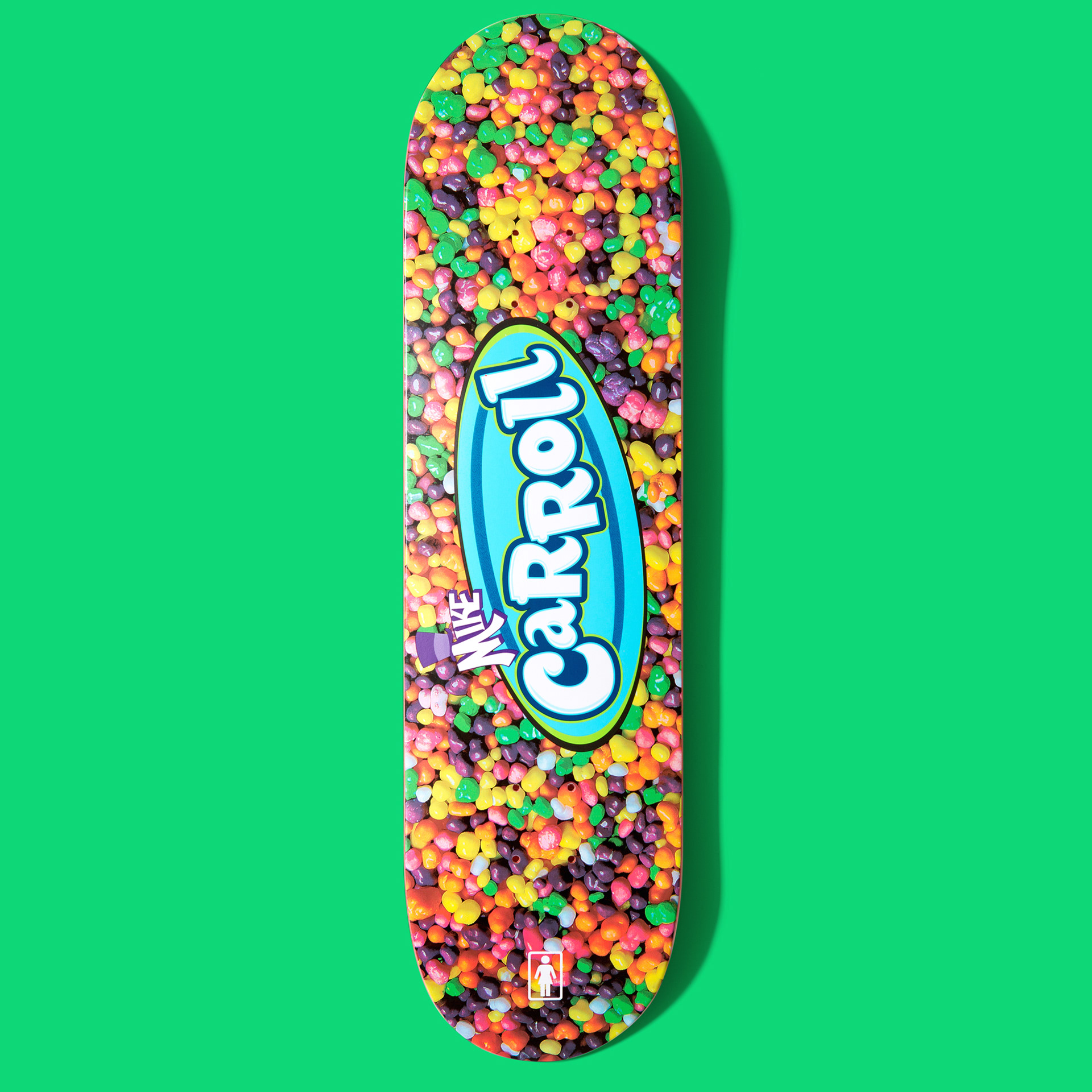 The "Candy-flip" design for Mike Carroll. One day, Mike came into my office and mid-sentence stopped to revel at the loose Nerds that he found lining his pants pocket. At that point I knew we needed to do a flip of the Nerds logo for his one-off graphic.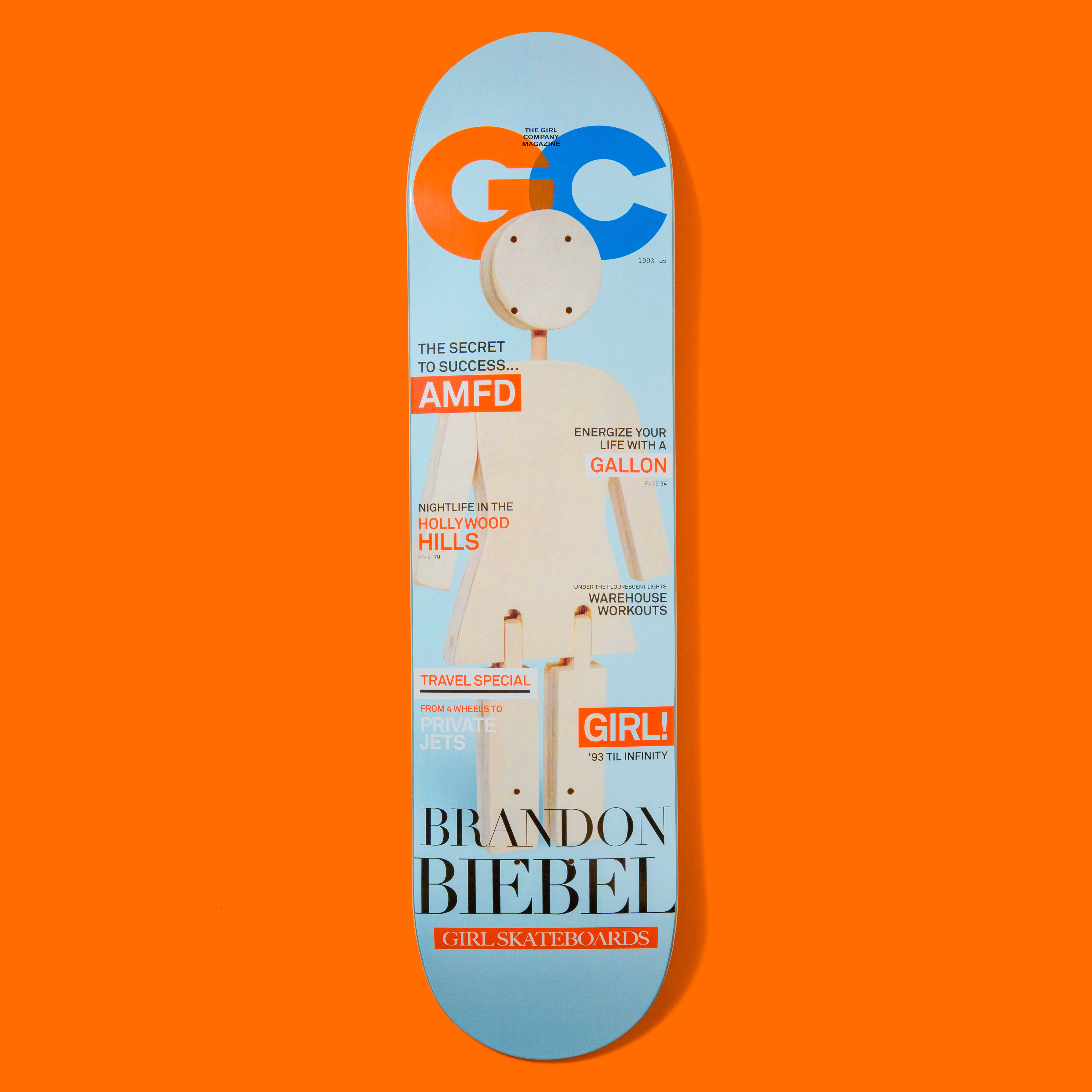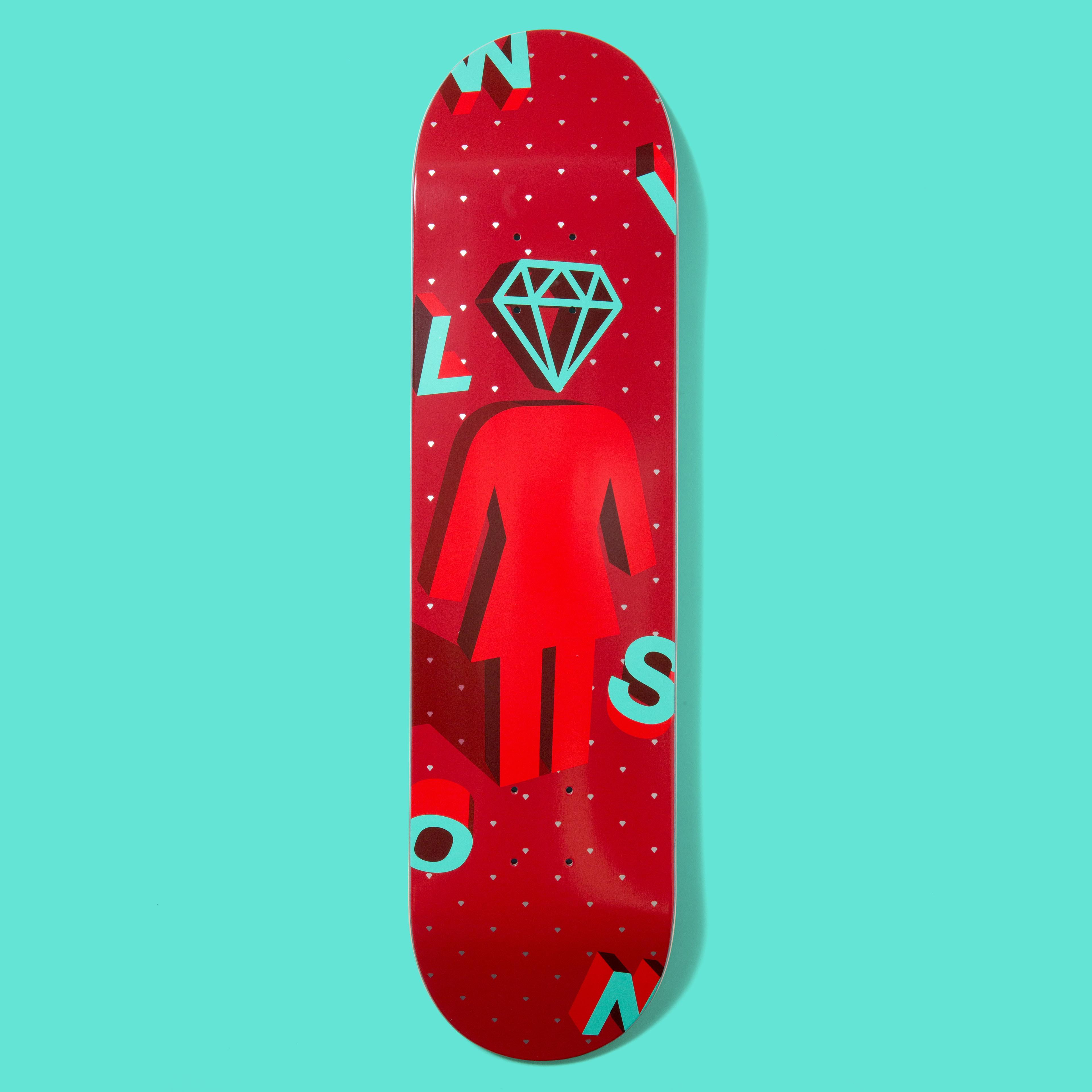 The first image is the "GC Magazine" design for Brandon Biebel. Biebel has a personality larger than life, a true rockstar of skating and someone determined to just do his best and be great—and does so with ease. Lined with inside jokes and references, this one takes a literal angle at describing the awesome life of Brandon Biebel.
The second image is the "3D Diamond" design for Jeron Wilson. This one is pretty straight forward. Jeron is a triple OG skater for Girl as well as a being a part of Diamond Supply Co. We always try to tease a crossover between the brands with his one-offs, so this was my take.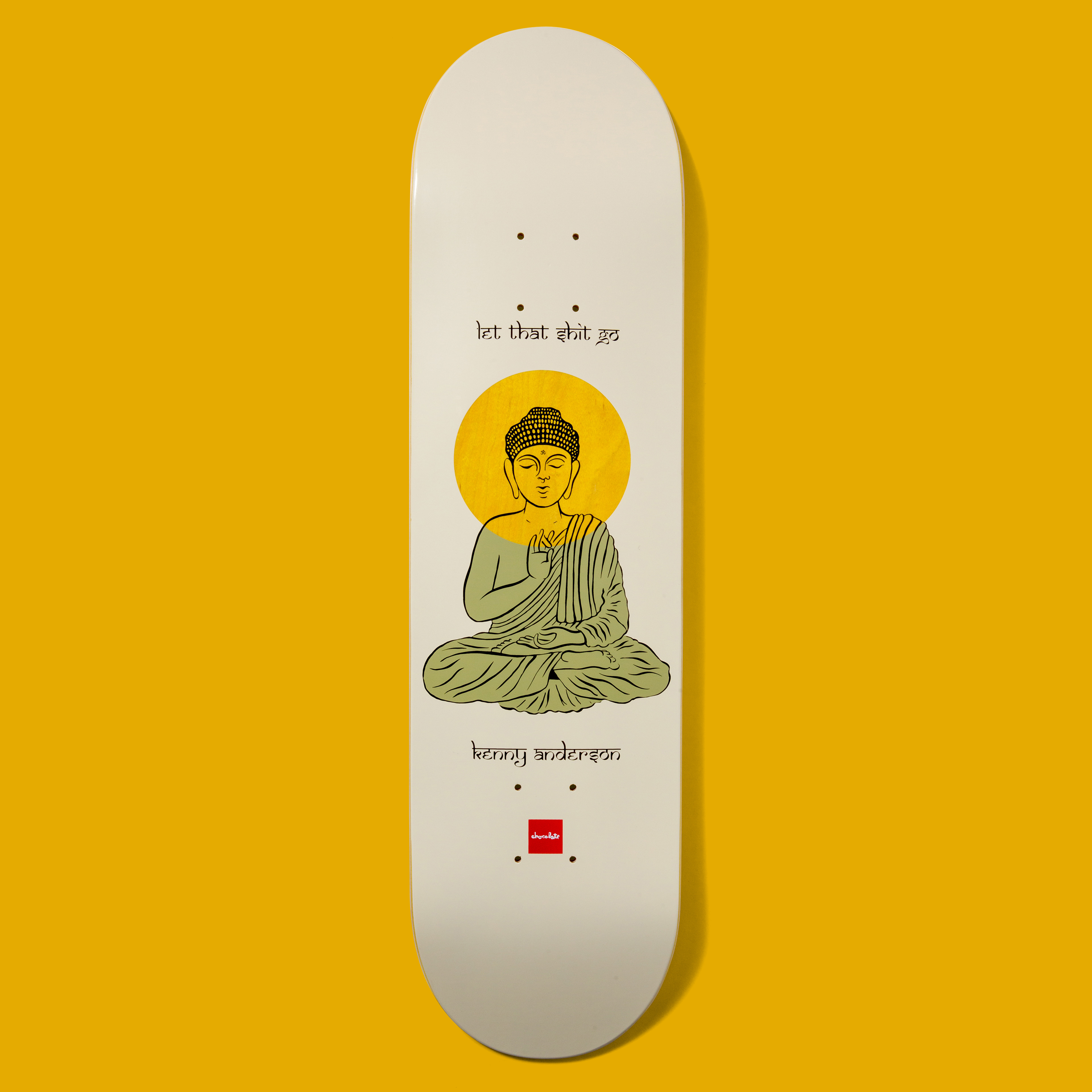 "Let that shit go" designed for Kenny Anderson. Kenny was one of my childhood heroes, and I had the pleasure to witness the rare case of your idols being even greater in person than you thought they were on screen. Kenny is one of the kindest souls on earth, humble to the bone, and really understands the things in life that are truly important. I illustrated this Buddha figure with the colloquial phrase "let that shit go". I thought it spoke perfectly to Kenny's centered demeanor, while still maintaining a fuck-it-whatever personality.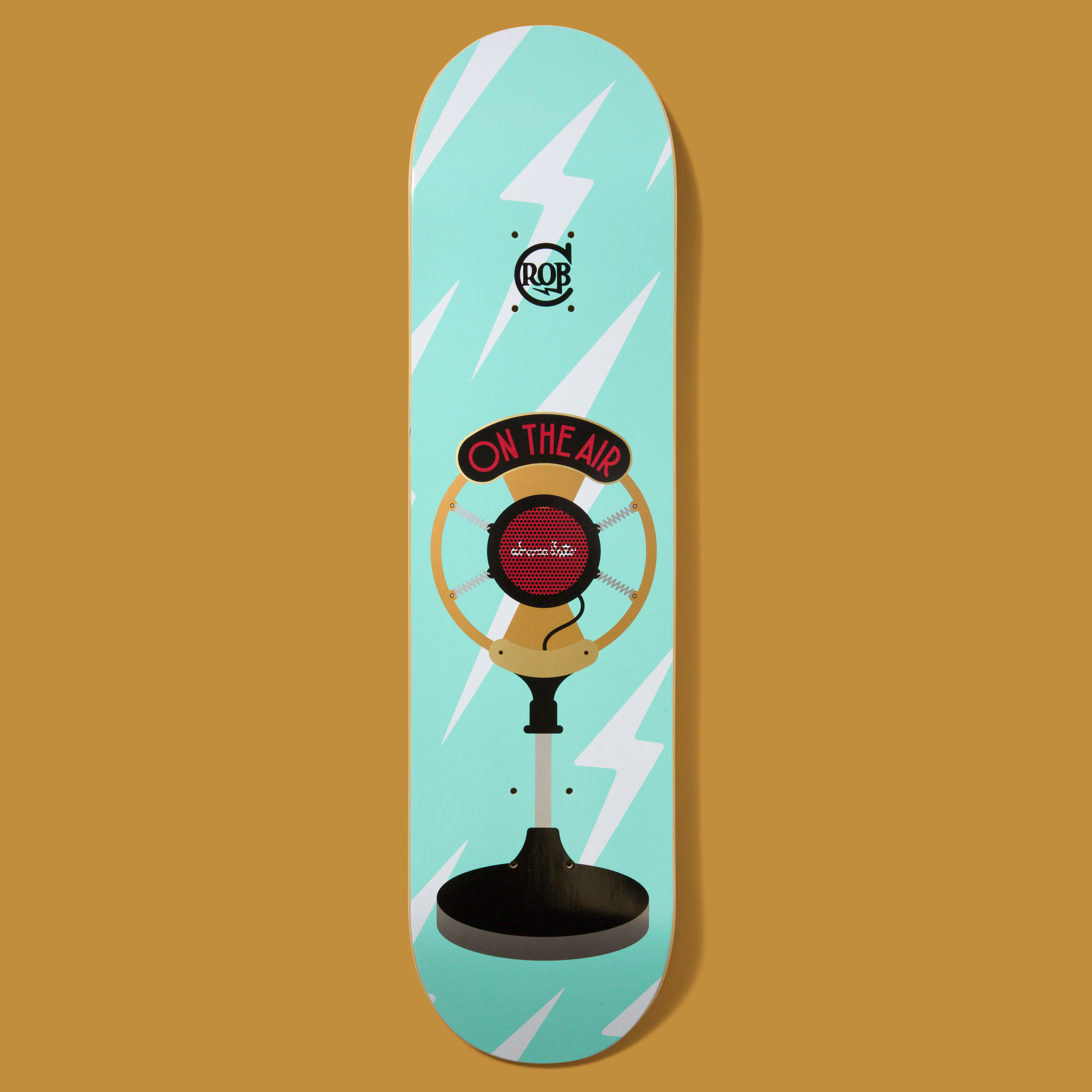 The first image is the "Coco Carroll" design for Mike Carroll. Carroll got this dog and named it Coco Chanel Carroll and started developing her "brand". At this point he decided it was time for her to hit the main stage so we designed this together, actually with Coco. I'm not kidding, the dog had input in this design. We made sure to populate the design with Lisa-Frank-esk stickers that were all things Coco approved. I can say I've never been a part of a design process quite like this one but I think it really turned out amazing.
The second image is the "Broadcasting" design for Chris Roberts. Chris has had a lengthy career in skating and just in the last few years began hosting a podcast called The Nine Club. I was excited to bring some old school radio iconography to life for this one.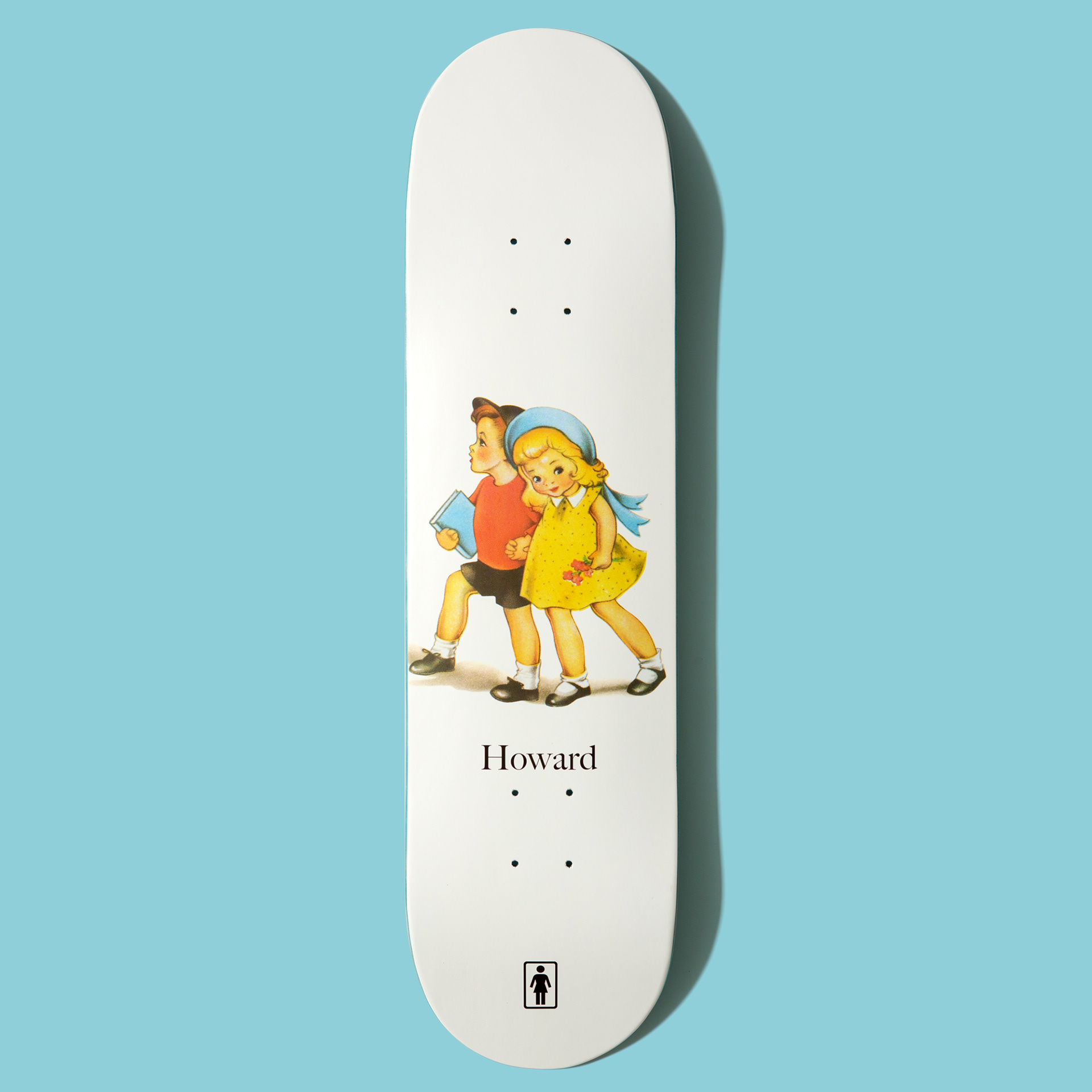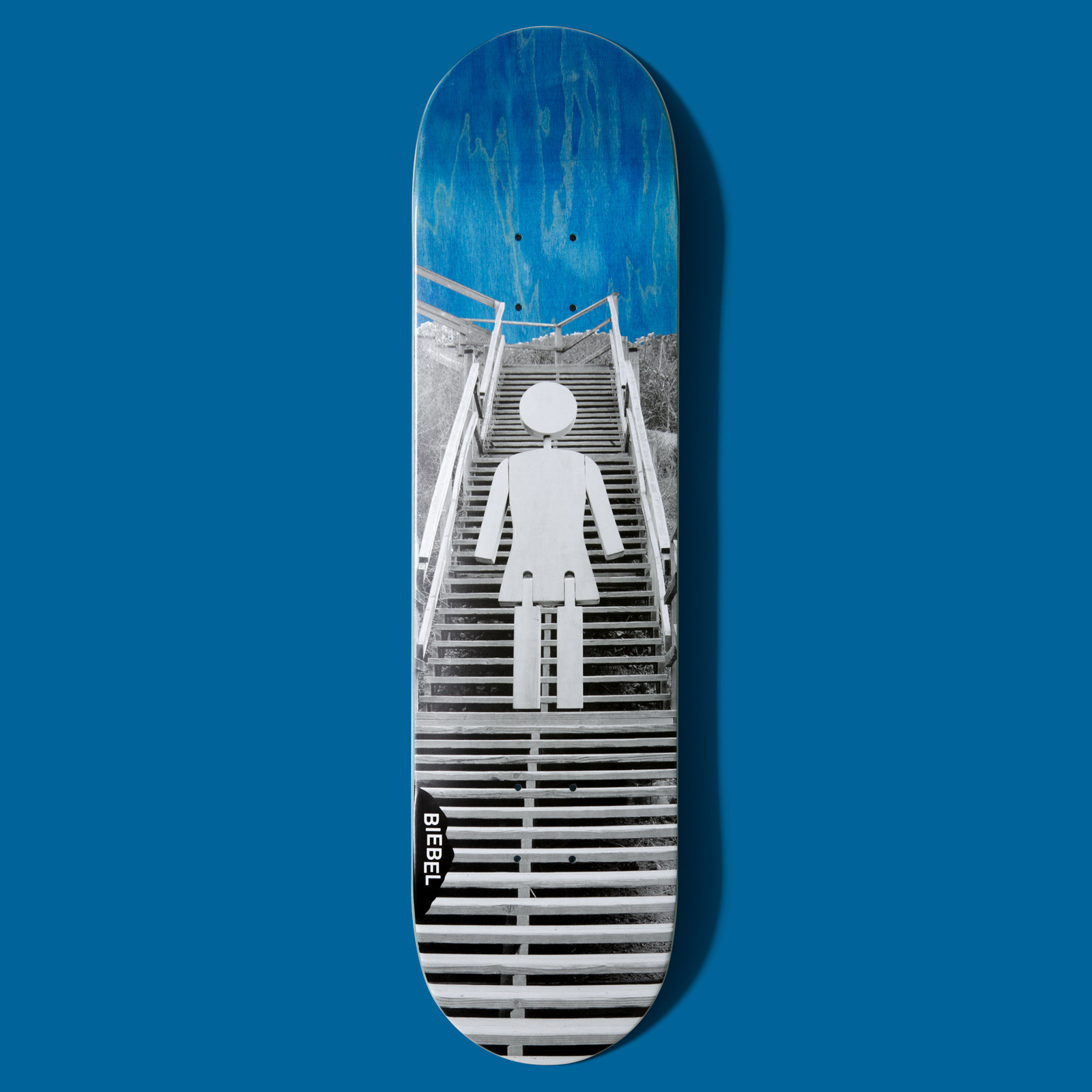 The first image is the "Schoolyard" design for Rick Howard. Rick had a similar board come out a little under a decade ago. I found this image and thought it was great for a re-issue flip.
The second image is the "Runyon" design for Brandon Biebel. Biebel is a fierce trainer and for a while would show up to Runyon Canyon, one of LA's most treacherous hikes, at 6am. Every morning. I took my own voyage to Runyon and photographed our beloved Girl doll on the final steps of the hike. 
GIRL & CHOCOLATE SKATEBOARDS 2017